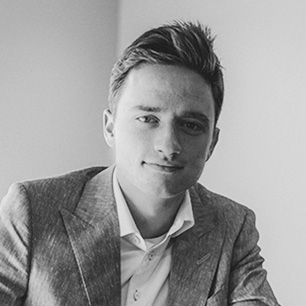 George Steinbrenner IV
President & CEO
George Steinbrenner IV believes in building upon a family legacy of philanthropy and following the example of helping others as set by his grandfather, legendary businessman George Steinbrenner. Driven by the importance of giving as stressed to multiple generations within the Steinbrenner family, George looks to honor that heritage by forming and supporting the George4 Foundation.
Involved in charitable initiatives from an early age, George has identified areas of need with a common thread of helping children and families. Establishing the George4 Foundation is aimed at continuing the work of providing needed assistance across a variety of initiatives spanning pediatric medical research, youth welfare and lifting underprivileged families.
In combination with business initiatives to innovate and lead within sustainability, along with promoting diversity within the NTT INDYCAR Series, George works actively to embrace and advance a variety of humanitarian programs.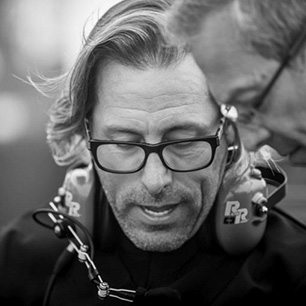 Sean Jones
Chief Operating Officer and Partner
Sean brings a lifetime of success and experience in the fields of motorsports, marketing, project management and automotive training. Through his early years Sean not only spent time as a racing driver, he also moved up the ranks as a sought after instructor and facilitator.  This led to him becoming a Team-Marketing Director in the IndyCar series. Sean's transition from the driving side of motorsports to the management side of it was complete when he was asked to be a motorsports-sponsorship consultant and eventually a driver agent/manager.  In addition Sean became an expert analyst on Europe's Sky Sports Network for IndyCar and NASCAR Xfinity series telecasts.
Sean also spent four years as an Account Executive at Campbell Marketing, an automotive based marketing firm in Dearborn, Michigan. While at Campbell, Sean was responsible for the designing, development, and activating of all the driving and dealer event programs. In addition, Sean managed an executive product comparison program for then Ford CEO Jac Nasser and all top executives.  Sean's desire to succeed drove him to take a leadership position as the VP of Client Services & Operations at Apex Performance, Inc., an automotive marketing, training and events provider. Sean played a key role by heading up all motorsports and marketing initiatives. During Sean's time at Apex their client portfolio grew  to include the likes of Ford, Honda, Acura, Mazda, Volvo, Jaguar, Toyota, Scion, Hyundai, DaimlerChrysler, Hummer and others.
Since 2006, Sean has concentrated on building his own full service automotive based, training and events business, 7R, Inc.  7R has grown its client portfolio to include most major manufacturers and added offices in California, New York and Florida.
Most recently Sean has kept his racing passion alive thru his ownership stakes in Bryan Herta Autosport and Steinbrenner Racing which currently compete on the IndyCar/ Indy Lights series and as part of a Hyundai factory partnership competing in the Pirelli World Challenge racing series.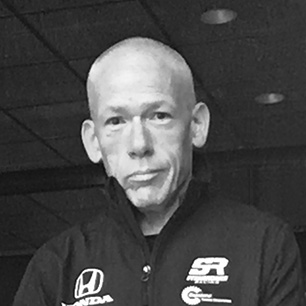 Daniel Wale
Vice President of Partner Strategy
[email protected]
Daniel Wale has a primary role within the George4 Foundation of building corporate partnerships that contribute to funding projects and delivering needed support to worthy initiatives. A believer in volunteerism along with supporting opportunities that make a difference, Daniel is the former Chairman of his hometown Parks & Recreation Department, former Board Member of the Hudson Valley Girl Scouts and Past Commander, Sons of the American Legion, Post 500.
Daniel works with Steinbrenner Racing to originate and grow team partnerships, driven by a belief in understanding the people, metrics and vision behind each company. Sharing the vision of team founder and owner George Steinbrenner IV, Daniel strives to help each partner maximize the assets of team collaboration.
He is originally from the Catskills region of New York and formerly a teacher before moving to Indianapolis in 2001 to run online advertising for the Indianapolis Star. Over the course of nearly seven years in the role, his team won national sales recognition within the 100+ newspaper chain 10 times across multiple key categories. An interest that became an addiction to and career within motorsport came about by entertaining Indianapolis Star clients at IMS each May and increasingly enjoying the history, spectacle and sound of IndyCar.
Daniel enjoys playing backyard football with his two boys while encouraging them, with only limited success, to also be fans of the Buffalo Bills. He is a healthy eating nut that in his spare time enjoys DIY projects around the house along with the elusive pursuit of the perfect iTunes playlist.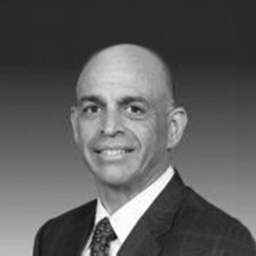 Anthony "Tony" Bruno
Senior VP & CFO, Yankee Global Enterprises, Steinbrenner4 Strategic Advisor
Tony Bruno became Chief Financial Officer of Yankee Global Enterprises upon its creation in 2004, having previously served as Vice President and Chief Financial Officer of the New York Yankees.  He has worked with the Yankees organization since 2000 and has played an instrumental role in the financial, and day-to-day operations of Yankee Global Enterprises, the construction of the new Yankee Stadium, the formation of Legends Hospitality and the transaction between 21st Century Fox and the YES Network. 
Tony is an active supporter of the local community having served on the Board of Trustees for the Suncoast Chapter of the Leukemia & Lymphoma Society for ten years, the Board of Trustees for St. John's Episcopal Day School, and currently serving as an honorary board member for The Matty Fund, which helps children and families touched by epilepsy. Additionally, he serves as a Director for the Yankees Foundation in both Tampa and New York.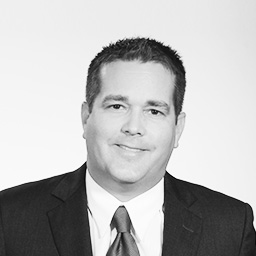 Phil Grove
Executive Director, Grove Holdings, Steinbrenner4 Strategic Advisor
Phil Grove is an entrepreneur, investor, business executive, and accomplished business advisor. He has a clear understanding of all facets of business and the operational fundamentals required to drive success. Phil is low profile but known among his peers as having bold visions, a unique mindset, and being driven by defying conventional status quos, all of which has a great deal to do with his success. He has managed client services with over 320 companies, including 60% of the automotive companies on the fortune 500 list, 40% of the automotive companies on the fortune 1000 list and 74 of the Top 100 suppliers as published by automotive news.
Phil is self-made.  He obtained his wealth through his start-up and operation of multiple professional service firms and through the sale of Allegiant International in June of 2018. He is currently the founder and CEO of Grove Holdings LLC, his ambitions include staying on top of 12 successful portfolio companies, seeking new investment opportunities, advising on boards, and being of value to a multitude of organizations. He also invests in industries supporting professional sports, equestrian operations, and automobile racing; and has made investments within IndyCar as well as maintaining partnerships and acting as a trusted advisor to an arm of the Steinbrenner family, with respect to philanthropy and business investments.